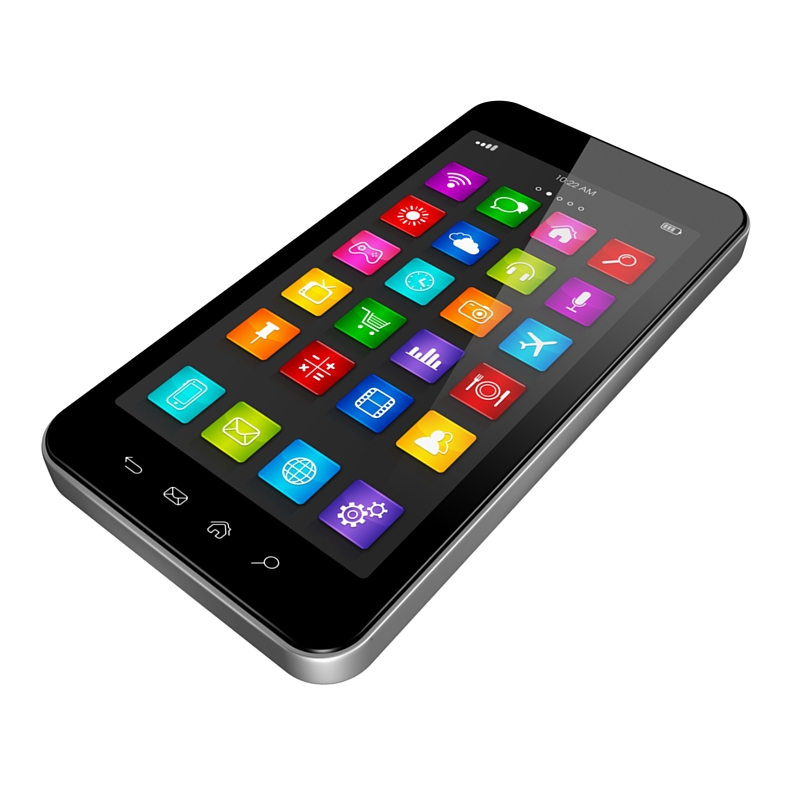 So, you've made it through the development process and you're ready to submit your app to mobile app stores. You've created a website with killer SEO, a savvy social media plan of attack and you may even have a brilliant press release ready to distribute. I hate to break it to you, but you're not done. App store optimization (ASO) is not just a best practice - it's essential. In this article, I will give you a comprehensive guide to get you on your way to having the best app store rankings possible and convince you that ASO is absolutely worth your time.
How App Store Search Works
​
If you're a newb, here's what you need to know - in a nutshell, app store optimization is the process of making your app as visible as possible in app stores. Apple and Google Play are the heavy hitters. Apple just had their biggest app download day ever on January 1st, generating
$144 million in sales
and Google Play had
100% more downloads than Apple
in 2015.
ASO Techniques and Tips Checklist
The following are all important aspects of app store search optimization:
Title

- You don't have to have a keyword in the title that you submit, but it sure does help. Doing so can result in up to a

10.3% increase in rankings

. Here's how it should look: "Company Name Target Keyword." You're still putting your app's name on it, but you're also telling the mobile app store and the user what it does.

App Icon or Feature Graphic

- The most important thing is that it's on brand. Don't do something that's not on brand just for the sake of being eye catching.

App Promo Video

- If you don't already have one of these, get on it. The first frame of the video will appear in the #1 position in your graphics section.

Screenshots

- These should be as clear as possible and convey the best aspects of your app.

Here are some great examples.

Category

- Choose a category that most accurately reflects your app's main purpose. Apple has a secondary category for you to choose as well.

"What's New" Section

- Use this space to inform users of updates to your app and press announcements. Update it frequently.

App Publisher Name

- This is another opportunity to use a targeted keyword. Here's how it should look: "Publisher Name Target Keyword."

Rating

- Choose a rating based on what ages the app is appropriate for

Description

- This is yet another opportunity to use targeted keywords. Most importantly, this should accurately describe what your app does as simply as possible. Be sure to include a CTA to turn those searchers into users.

Localization

- Because mobile is global, it's incredibly important to localize your keywords. Last year,

Japan held the top spot in Google Play revenue.

Competitive Research

- When choosing keywords, checking out what your competitors are ranking for should be an integral part of your research process.

Character Limits

- Google Play and Apple each have their own character limits for each section, but those numbers aren't always the same as the number of characters that show up in searches. For example, Apple has a 255 limit for the title name section, but only 25 characters show up in search results.

Click here

to view a full rundown of app store optimization character limits.
​
Why You Should Invest Your Time
Yes, people still download apps because family members and friends suggest them, but by far, most are finding them by searching for them.
47% of iPhone users find apps by searching in the app store
, which means it's extremely important to spend time making sure that your app store optimization strategy is the best it can be.
You may be thinking you've got it covered because you've just spent countless hours developing and implementing an SEO strategy and possibly dropping a ton of money on it as well. I'm afraid I'm about to burst your bubble.
Ranking Factors For App Store Optimization
While it may seem crazy, the Apple Store doesn't rank apps based on backlinks AT ALL. Why? I'm going to go out on a limb and say it's because Apple and Google are competitors. It also makes it a lot tougher to game the system. What does this mean for you? If you don't utilize targeted keywords in your metadata when you submit your app to the iOS app store it may as well be buried under a rock.
Targeted, well researched keywords are also very important when optimizing your app for Google Play, but instead of relying on metadata, it relies on the description you submit. Other factors that could make your app show up in a user's search results include what type of device they're using and if they already have a similar app downloaded through their mobile app store.
ASO Techniques And Tips
Here are some other factors that come into play for both Google and Apple:
Volume of ratings

- The more people rate your app the better! And that doesn't mean they have to be positive. In fact, when you first launch, chances are people will have suggestions for updates and will report any issues so you can deal with them.

Value of ratings

- Just because a lot of people said "great app" doesn't mean that your app is going to jump up in the rankings. These need to be quality ratings that other people find useful.

Volume of installs -

The more people install your app, the better it will rank.

Download growth over 30 days

- Slow starter, but a strong finisher? As long as it happens over the course of 30 days, you may be rewarded.

Number of uninstalls

- If your app was downloaded by the masses, but it wasn't what they were hoping for or it was buggy and caused a lot of people to uninstall it, your ranking will negatively get affected.

App usage frequency

- If people download it and don't find it useful, your ranking will fall. If they use it often, you'll be rewarded.
App Store Optimization Tools
When it comes to ASO, it's just as important to avoid the wrong tools as it is to choose the right ones. Here are some tools that may be helpful for you to use. Many of them have free versions, so I encourage you to experiment with all of them:
App Store Optimization Success Stories
If you have a great app and no one can find it, you might as well hand in the towel. The good news is that making even a small effort can make a big difference. Here are some great App Store Optimization Success Stories:
PressPad (@presspadapp), for example. When asked about their strategy, their answer was simply that they did it and

increased their downloads by 140%

as a result. No tricks or gimmicks involved.

Blue Cloud Solutions

(@Bluecloudapps) was able to increase their app downloads by following ASO best practices from tens to thousands a day.

Gaston Irigoyen was able to take Guidecentral to the big time by doing one thing -

hiring someone to create a great icon

.
The Difference Between ASO and SEO
SEO best practices work to ensure that your site is going to rank within the framework of the Google algorithm, focusing on metadata and backlinks. App store optimization best practices are a horse of a different color. Apple and Google Play each have their own algorithms so you can't rely on tried and true SEO strategy to get your app ranked. You have to treat app store optimization as its own thing.
In App Purchases
App store optimization doesn't end when you launch your app. In addition to making sure that you follow the above tips, it's important to hold your users' interest. Here are some incentives you can offer in order to increase your in app purchases:
Opportunities For Them To Earn Features

- Enable users to gain access to more features by sharing the app with their friends on social media. If the app is a game, give them chances to unlock more features by winning them.

Candy Crush Saga

is by far the best example of this.

A Free Trial Version

- Once the user is hooked chances are they'll want to upgrade to a paid version, giving them more features.

An Ad-Free Version

- Many people will actually pay to not get interrupted by advertising, especially if they're playing a game.

Features That Expire

- This creates a sense of urgency and will instill a FOMO (fear of missing out) in your users.
Ray Wenderlich (@rwenderlich) put together a very impressive list of 40 ways you can
make money with in app purchases
. Many of them apply to gaming, but they are techniques that any app developer can learn from.
How Long Will It Take To Get Approved?
​
Google has an internal team of actual humans that assess your app with a fine-tooth comb to make sure it's not violating their terms of service before it gets published. It can take anywhere from two days to several weeks so brace yourself. Apple takes an average of five days.
Neither company proclaims that any particular factor plays into how long you'll have to wait, but I would imagine making sure you fully optimize your submission and that you're in line with their terms of service can't hurt. You should always be 100% ready for launch before you submit your app to Google or Apple in case it gets approved quickly.
What are some techniques that you've used to improve your app store optimization? Comment below with your success stories.
​